House of Mystery #25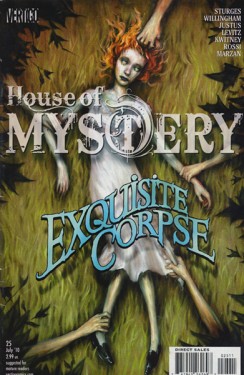 Vertigo • May 5, 2010

"House of Mystery" is a series that, over the last six months or so, has steadily lost my interest as a reader. Maybe it's because a lot of the mystery evaporated as some of the storylines were wrapped up, but for whatever reason it's quietly gone from a series that I looked forward to every month to one that's been flagging. This month, the book hits the big quarter-century of issues, and in doing so plays a game of Exquisite Corpse.